PROFIT FROM HDB & UPGRADE TO PRIVATE PROPERTY WITH $0 and INCREASE CASH SAVINGS >$250,000 ~ $600,000
I will share with you how >1,000+ groups of HDB owners had successfully Upgraded to 1 or 2 Private Condominiums with $0 & Increase Cash Savings >$250,000 ~ $600,000
Schedule a Sharing Session
A very Big Thank You to all HDB Clients for your strong support since 2006 !
We are celebrating our 14th Anniversary and like to extend
a Free Of Charge ( FOC ) Assets

Review for your HDB.​
Learn the RISK-FREE strategies used by HDB owners since 2006
Contact us if
– Your HDB is already > 5 years MOP ( minimum occupation period )
– Your Combined Household income is > $6k 
– You want to seize the opportunity to accumulate under-value properties
Do you know that your HDB may have
No Profit / Negative Sales if you do not take any action to prevent it?
How to Prevent it and let your HDB make profit for you?
These are the common questions i received from HDB owners:
❓ Is there a Huge Capital Upfront Payment?
❓ Am i Earning Enough to do an Upgrade?
❓ Can i afford this upgrade?
❓ Fear of Losing Money
❓ Fear of choosing the wrong property
❓ no network to get Good Deals 
❓ uncertain of property market condition
❓ is it the Right Time to enter private property market?
❓ Is owning condo only for the Rich and Affluent only?
❓ many more……
Let our team share with you our 5 Proven Strategies which we have been providing to our HDB owners since incorporating in 2006.
These detailed analysis and strategies will provide you the Assurance & Confidence that upgrading to Private Properties can be done in a safe and stress-free manner.
Based on the many groups of HDB owners we met since 2006, almost 80% of the HDB Owners are sitting on good paper profits exceeding $250,000. The other 20% had paper profits ranging from $300,000 ~ $600,000.
Of course there are those who will do absolutely nothing for their property and continue staying in their HDB but they risk having their price stagnanted and depreciating over the years as there is a consistent supply of BTO and SBF (sales of balance flats) annually.
​
Base on the recent report by Cushman & Wakefield, HDB ownership has dropped from 88% in year 2000 down to 79% in year 2017. 
Our Team are aware that more and more couples are choosing Private over Public Housing from data collected from 2006.
The > 1,000+ groups whom took action since 2006 had this opportunity to re-invent the wheel and channel their lock-in profits into better gains with some even owning 2 private properties and creating long-term passive income on top of their salary.
You have a crucial decision to make and we invite you to seek professional advice and allow us to assist you to Build Wealth & Assets Systematically. 
Find out how you can Upgrade to 1 or 2 Private Properties without touching your savings and at the same time Increase your Cash Savings > $250,000.
HDB Owners Asset Progression Journey
After making the Right Move, you could be expecting these
Increase in Cash Savings
by at least > $250,000
Create 1 or More Passive
Income on top of your Salary
We came to know Clement via his FB page. As the parents of two, just like any other Singaporeans, we are looking for enlightenment and advice on how can we raise our kids, have more savings and ultimately, to have a retirement plan without high risks.
We were looking at upgrading from a 4-bedroom to 5-bedroom HDB. After understanding, evaluating and analysing our income, financial situation, etc. Clement met up with us. He worked out a comprehensive and detailed plan and shared his advice from various perspectives. Instead of upgrading to yet another HDB with its potential depreciation value due to multiple factors, he advised us to explore Executive Condo which is about to TOP or already been TOP recently based on factual findings and rationale to justify the WHYs and HOWs. We have never been so convinced by a 'Salesman' and time was the essence. After two rounds of meeting and just four days down the road, we bought our EC. Never did we thought of that, but we never look back.
Today, we are proud to say that we have made the right decision just before another high surge of EC price. After an approximate four months, we collected our keys last Thursday. Everything went extremely smooth to us which we are super grateful for. Of course, this cannot be achieved without Clement's assistance during the transition period. It was a dream comes true moment when we stood on the balcony and admired the beauty of the private estate with our kids on the key collection day.
Worth to mention is that we also authorised PropNex and Clement to be our agent to sell our 4-bedroom HDB. Why not, right? He had the best clarity of both properties and was able to work out the best based on the timeline, handover, financial transaction, legal procedures, to name a few. And, we sold our HDB in less than 2 weeks.
If one is looking to build wealth and assets systematically via property investment, we highly recommend Clement to you. In fact, we recommend him to all our friends and families. Our experience with him has been really great and comfortable. Clement is knowledgeable, helpful and humble all the time. Most importantly, he is very sincere and genuine. Any questions to him will never get unanswered.
Will we be looking for Clement if we intend to buy another property in future?  He will be our first and absolute advisor to go to.
Clement, thanks for everything. Bring on the great spirits and fantastic work!
LT & JC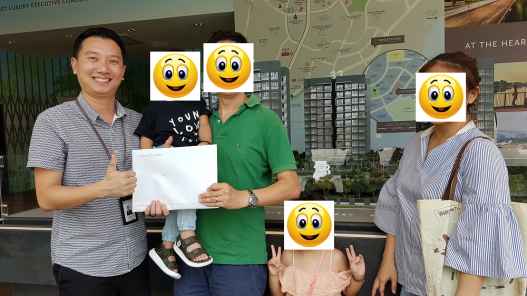 We came home and saw Mr Clement Chew's flyers in front of our door, interestingly, indicating how we can leverage the profits from the sale of our HDB to upgrade to an EC/Condo, and have spare cash on hand. At that time, our BTO flat had just met the MOP and we were curious to know how this works, so, we eventually met up with Mr Clement for a professional advice.
Clement presented us with a few good options, including detailed financial calculations based on our affordability and we were extremely delighted to realise that we could actually upgrade comfortably to an EC after selling our current BTO flat. The whole process was rather straightforward, however, in between, we did face difficulties in selling our unit due to ethnic restrictions. Clement overcame this obstacle with a breeze, and within the shortest period of time, he managed to secure an eligible buyer for us.
The journey from day one of marketing our house, to selecting our preferred unit, was in fact, a very pleasant one. Clement was there throughout assisting us, making sure everything was in place, and we are now proud owners of a 3-bedder EC by a reputable developer.
This was made possible by Clement's commendable knowledge of the property market, and also his extensive team of dedicated professionals. We can't thank you enough, Clement!
Asrina & Wan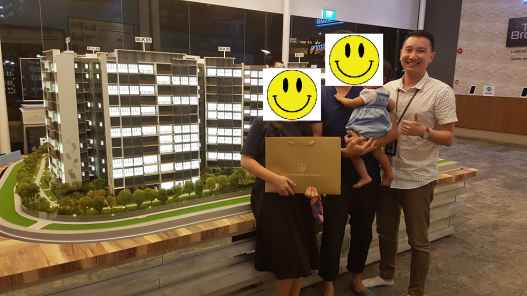 Prior to meeting Clement, we were staying in a 5 room flat and very interested to buy a condo and upgrade our lifestyle but we are not sure how to go about it as we are bothered by the 2nd loan which is below 80% and also the 7% ABSD issue for the 2nd purchase. 
We remember vividly that Clement mention that we should take action fast before housing rules changes and market turns against us. After gathering our financial figures, he explained to us the financial commitments and also the process to purchase the 2nd property with 80% loan and savings on taxes.
Clement identify several condominiums which fits our criteria and expectations and run us through the financing aspects and also negotiated the deal and got the best price for us, something which we can afford without stretching our pockets.
We are delighted to have clement to explain to us about generating passive income from properties and also creating a legacy for our 4 children. True enough, our monthly mortgage is lower than our neighbours who also owned similar 3 bedroom in the condo. Our 1st house rental was also managed by clement who found many groups of tenant within a short period of time. 
We are happy with Clement's service and happy to see him topping the Propnex Producer charts every quarter. We believe it is his sincerity and motivation to assist his client that has gotten him consistent awards and recognition.
Without any doubts, our family will entrust all property matters to clement. We wish him all the best in his career.
Regards
Vance Sim & Family
Learn the RISK-FREE strategies used by HDB owners since 2006
I will share with you how >1,000+ groups of HDB owners have successfully upgraded to 1 or 2 Private condominiums with $0 and Increase Cash Savings >$250,000 ~ $600,000
HDB owners can also build Wealth & Assets Systematically. I have assisted multiple groups of HDB owners to upgrade to 1 or 2 private properties with $0 since 2006. Their Cash Savings has also increased by >$250,000 ~ $600,000.
Do not let your HDB depreciate in value, leverage on it to provide a better lifestyle to your family & yourself.

My name is Clement Chew and I am honored to render advice & assistance to your family and yourself.

I looked forward to Add Value to you and Transforming your Family Lifestyle.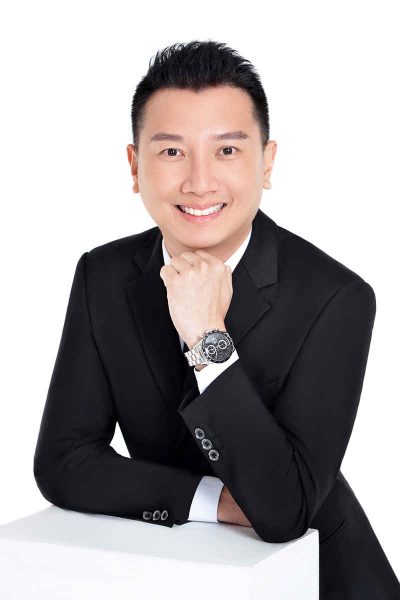 No part of this site may be reused or reproduced for any other purposes whatsoever without our prior written consent
Disclaimer: The case studies and testimonials are granted approval by our clients for publishing in our website. 
Individual Results will vary from case to case due to different financing background of our clientele. Results will vary from case to case. 
In adherence to the Personal Data Protection Act, by submitting your personal particulars through the forms in this website, 
you are hereby agreeing to allow us to contact you via the contact information you have provided.